BAUEN (bauən)
meaning 'to build, to construct'
BAUEN embodies our earnest desire to heighten our customer's happiness and transform everyone's dream living spaces into reality.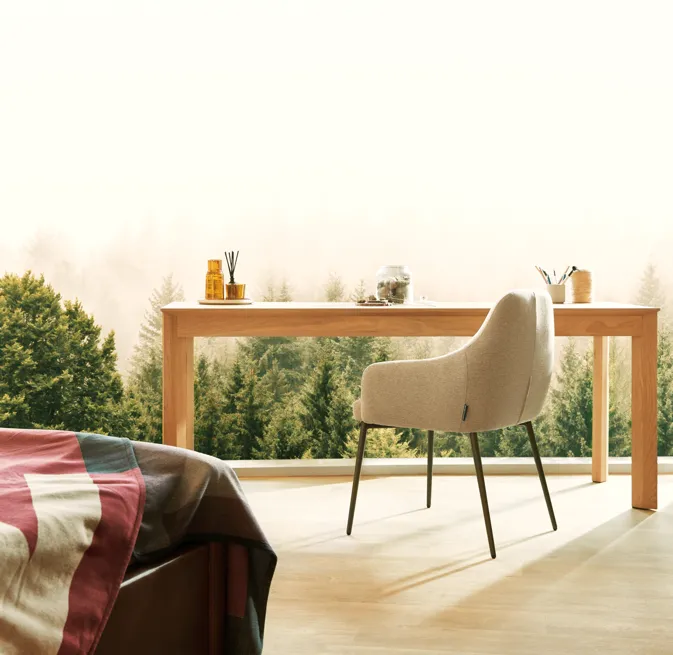 Our specialized BAUEN team is adept in the realms of interior design, architectural design, and engineering. We conduct our operations professionally, paying attention to every intricate detail, coupled with advanced housing solutions, to enhance the quality of living. We offer comprehensive, full-circle services ranging from design and construction to installation and decoration, aiming to provide complete solutions for home improvement.
BAUEN is devoted to creating ultimate living experiences in every aspect. We believe that happiness and quality of life originate from home – a place that mirrors your individuality and nurtures happiness in every stage of life.
To Build
Cultivating good relationships and enhancing the happiness of every family member with Total Renovation, an innovative and convenient way to improve your home, handled from start to finish by specialists.
To Live
For life within your home to feel authentic and comfortable for everyone, utilize Living Comfort Solutions, a modern housing technology that enables you to experience ease and comfort every single day in your home.
To be Better
To improve the quality of living in every aspect, with "Logical Design". This reason-oriented design concept ensures that your existing home meets everyone's needs beautifully and practically.
Logical Design
A reason-oriented design that addresses everyone's living needs in the home,
providing both functionality and aesthetics.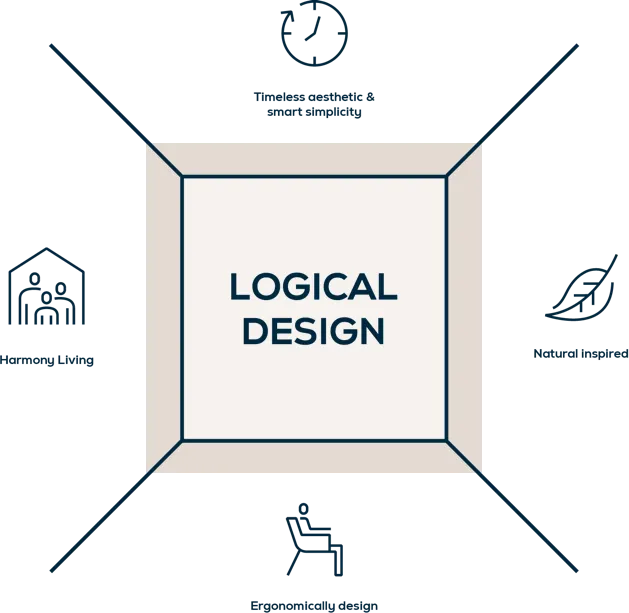 Timeless Aesthetics and Smart Simplicity
This design aims to craft an aesthetics of living, conveying timeless beauty, through the careful selection of materials that exude elegance and fulfill your emotions. We pay attention to the essence of good living, all in pursuit of delivering simple happiness, by designing spaces and functions that suit the customer's context, while seamlessly intertwining the aesthetic image of beauty with thoughtfully functionality.
Natural Inspired
Creating breathable spaces, and welcoming nature into the design to delight in the natural essence within your home through the use of alternative eco-friendly materials that maintain beauty, indistinguishable from authentic natural substances.
Ergonomically Design
Designing for suitable usability and convenience for everyone in the family, making the home a shared dream space for family members despite their different ages.
Harmony Living
Every design prioritizes comfort, from effective ventilation, noise reduction, limiting dust and germ accumulation, to energy conservation. These special features are benefits that everyone in the house will enjoy daily.