Total Home Renovation Service

Technology that enhances your living comfort,
elevating every aspect of your life. In order to upgrade home renovation project that is designed to enrich both happiness and comfort in every aspect of your 5 living senses. BAUEN has developed the BAUEN ULTIMATIV, a modern housing technology that combines engineering design expertise and architectural brilliance catered to every sensory requirement to meet the needs of Living Comfort Solutions. It caters to temperature, sound, light, smell, air, and spatial design to create a high-quality living experience, suitable for all aspects of life for every lifestyle and every family member.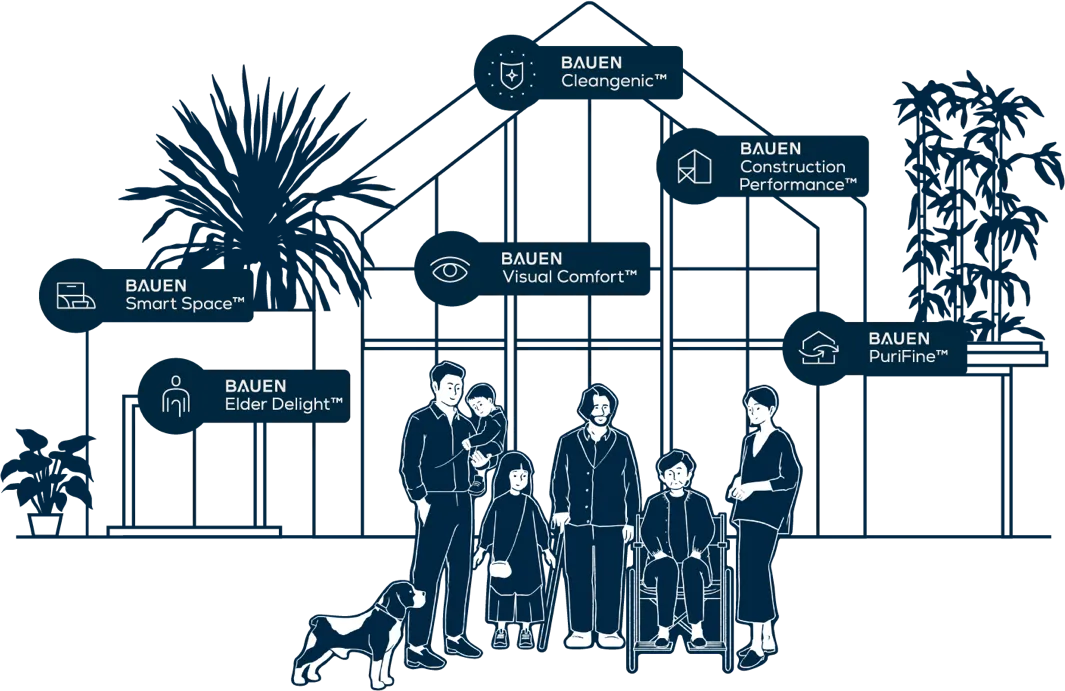 BAUEN Visual Comfort delivers optimum lighting solutions for every purpose, ensuring comfort for the eyes.
We consider every factor that affects visual comfort, from appropriate brightness levels, uniform lighting for each functional area, designs to avoid glare and shadows in the task areas, to appropriate light color and temperature in creating an enhanced atmosphere.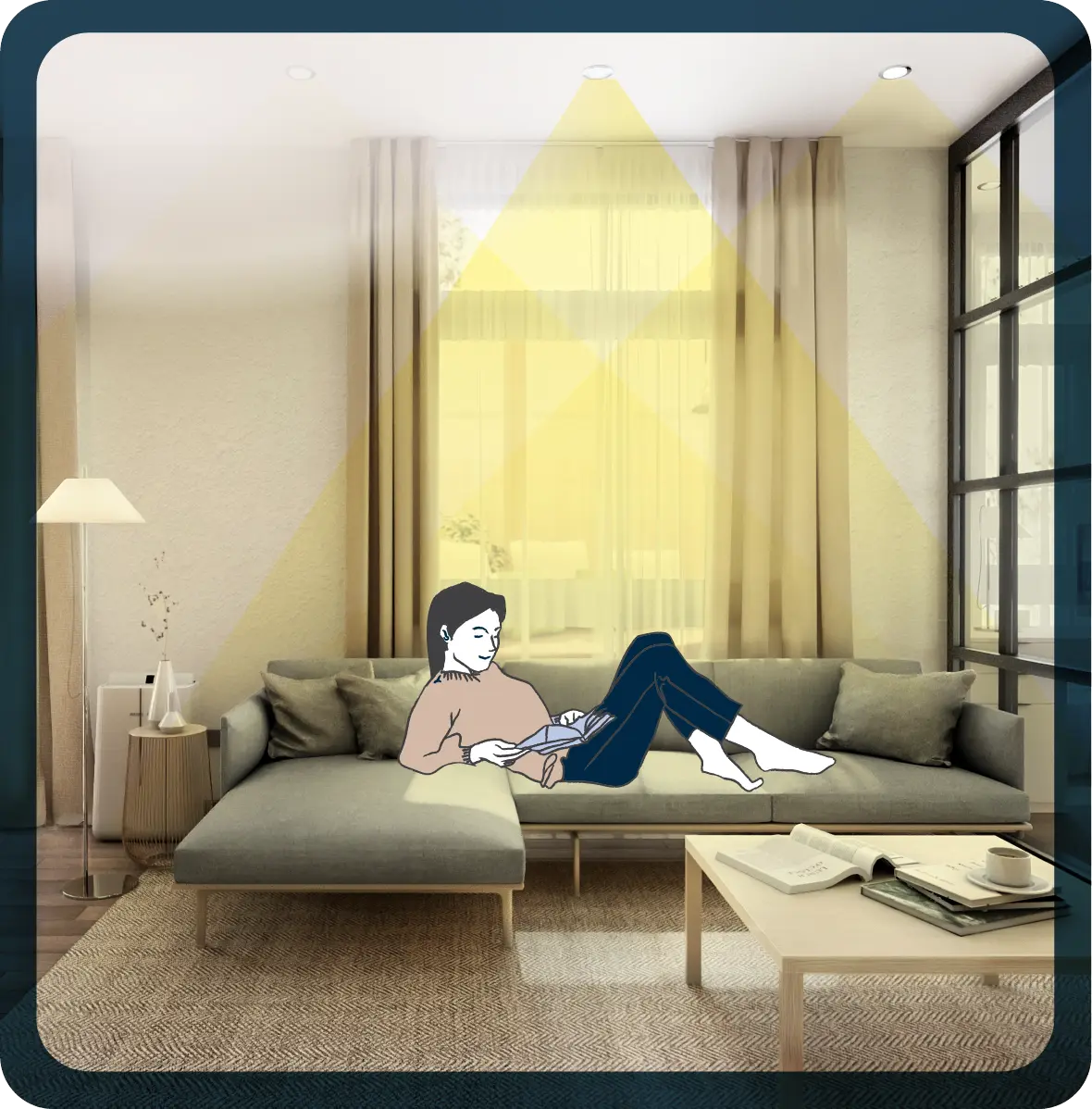 BAUEN Smart Space is an intelligent space management system, that maximizes efficiency in every corner.
It employs innovative systems and devices for efficient and well-organized space management, facilitating easy access and retrieval of items. The design also incorporates ergonomics principles to conform to human bodies to reduce bending and stretching, promoting correct posture and safe usage.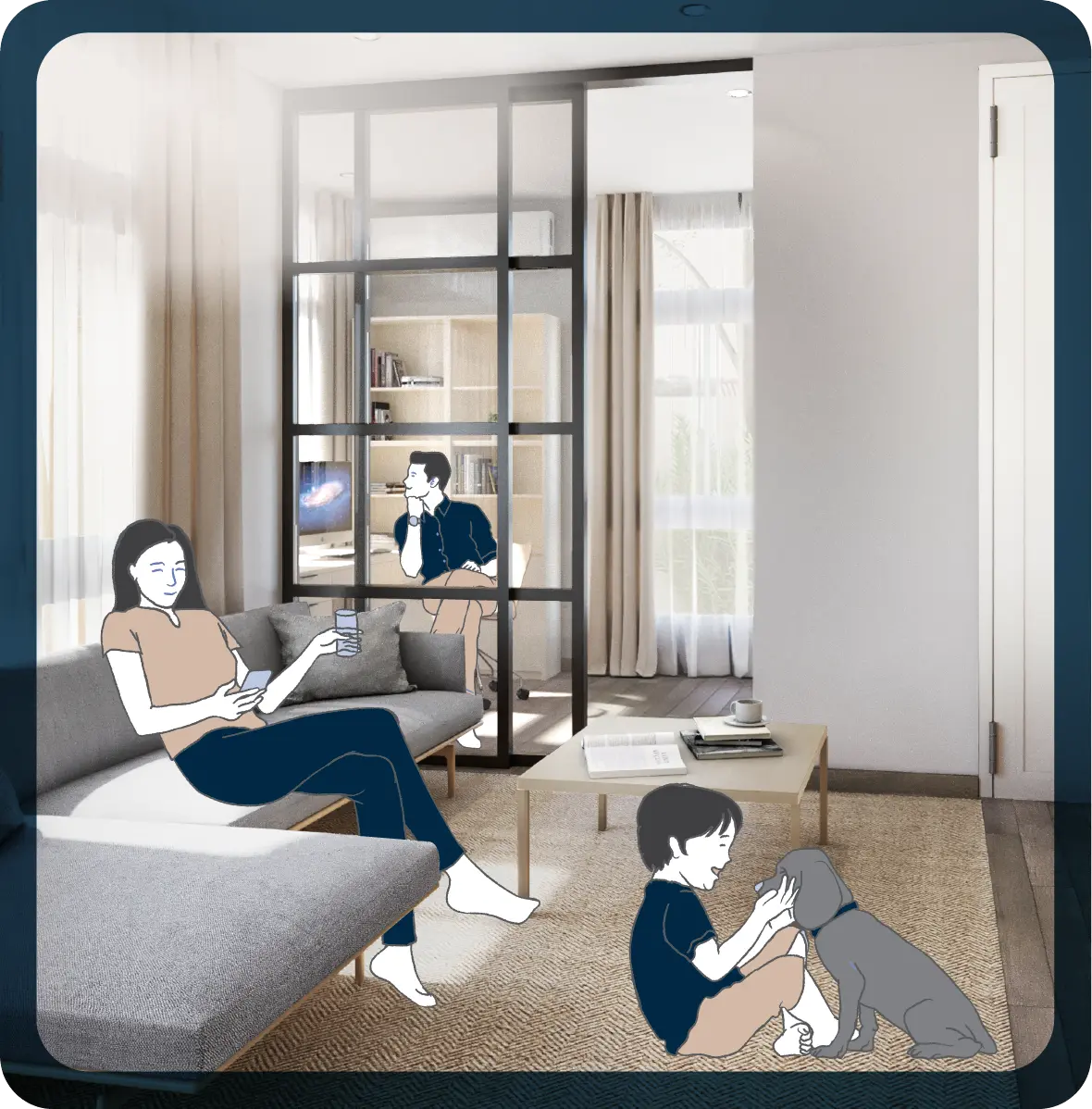 BAUEN PuriFine enhances the quality of your home living experience.
Rest assured in the fresh air you breathe, making each breath within your home enriched with quality and happiness. Elevate the comfort, purity, and safety of your indoor air while promoting a healthy living environment by warding off external noise disturbances. This contributes to the physical and mental well-being of every family member.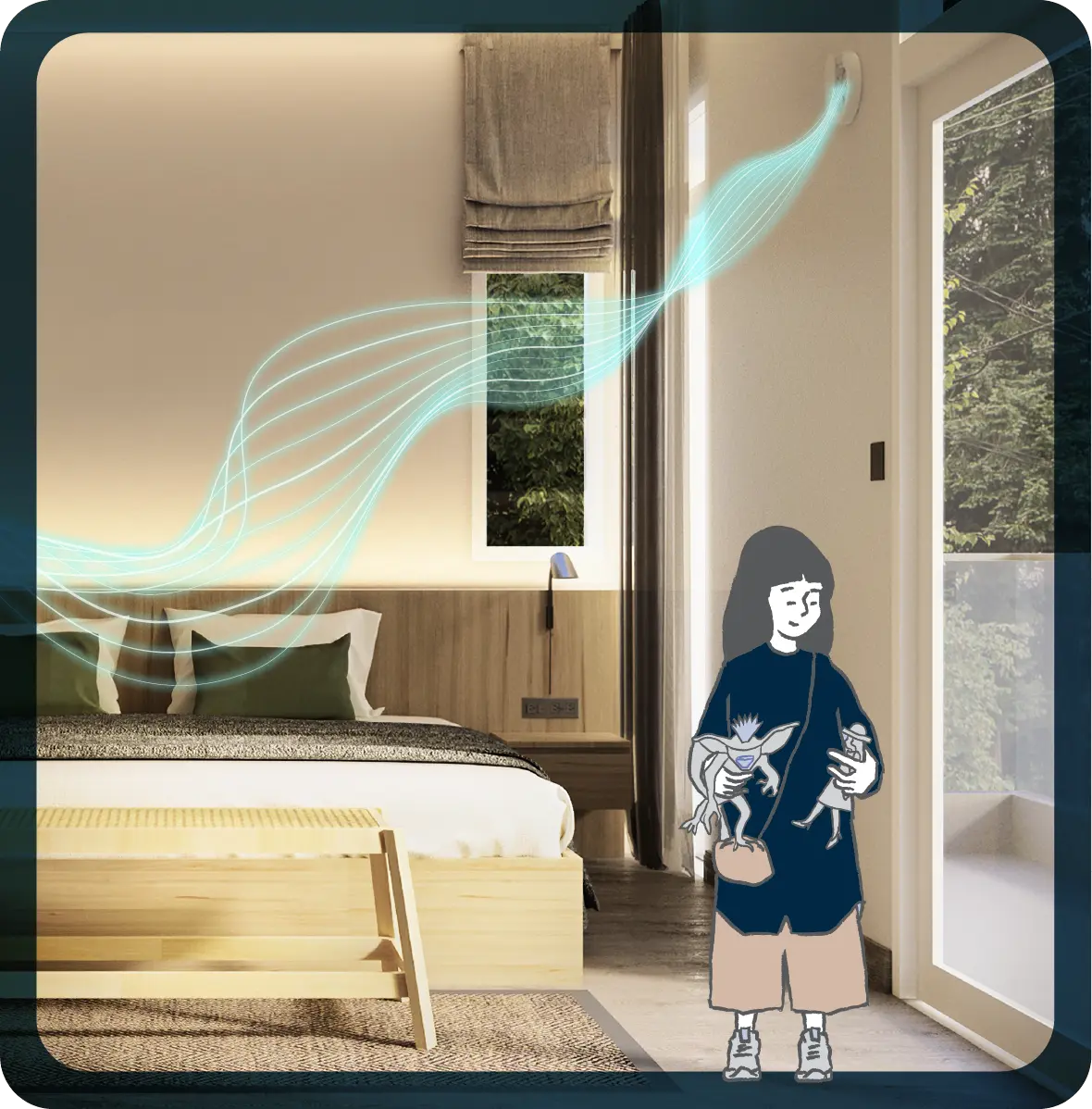 BAUEN Cleangenic is the technology to create hygiene and healthy atmosphere.
It is also the innovation to effectively manage the usage of spaces for all; considering highly in ergonomic design, reduce bending and stretching of bodies but the correct posture and safe usage of facilities.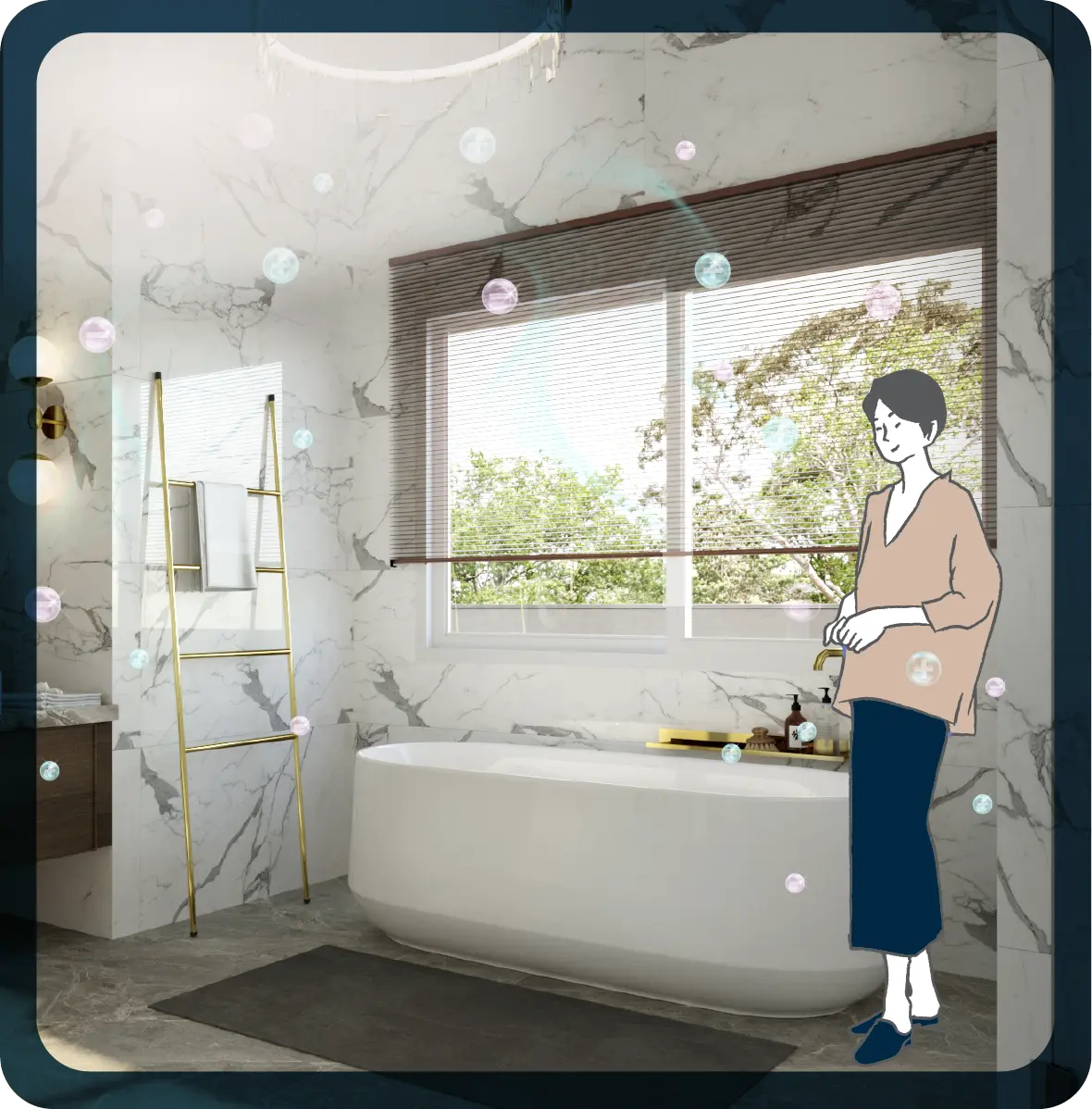 BAUEN Elder Delight ensures beautiful, comfortable living experiences with enhanced convenience and safety for elders.
When design principles merge with modern housing technology, the quality of daily life is elevated. Experience the pinnacle of home living quality, from beautiful designs to the comfort and safety of your new home within your old house, thus heightening happiness more completely for everyone.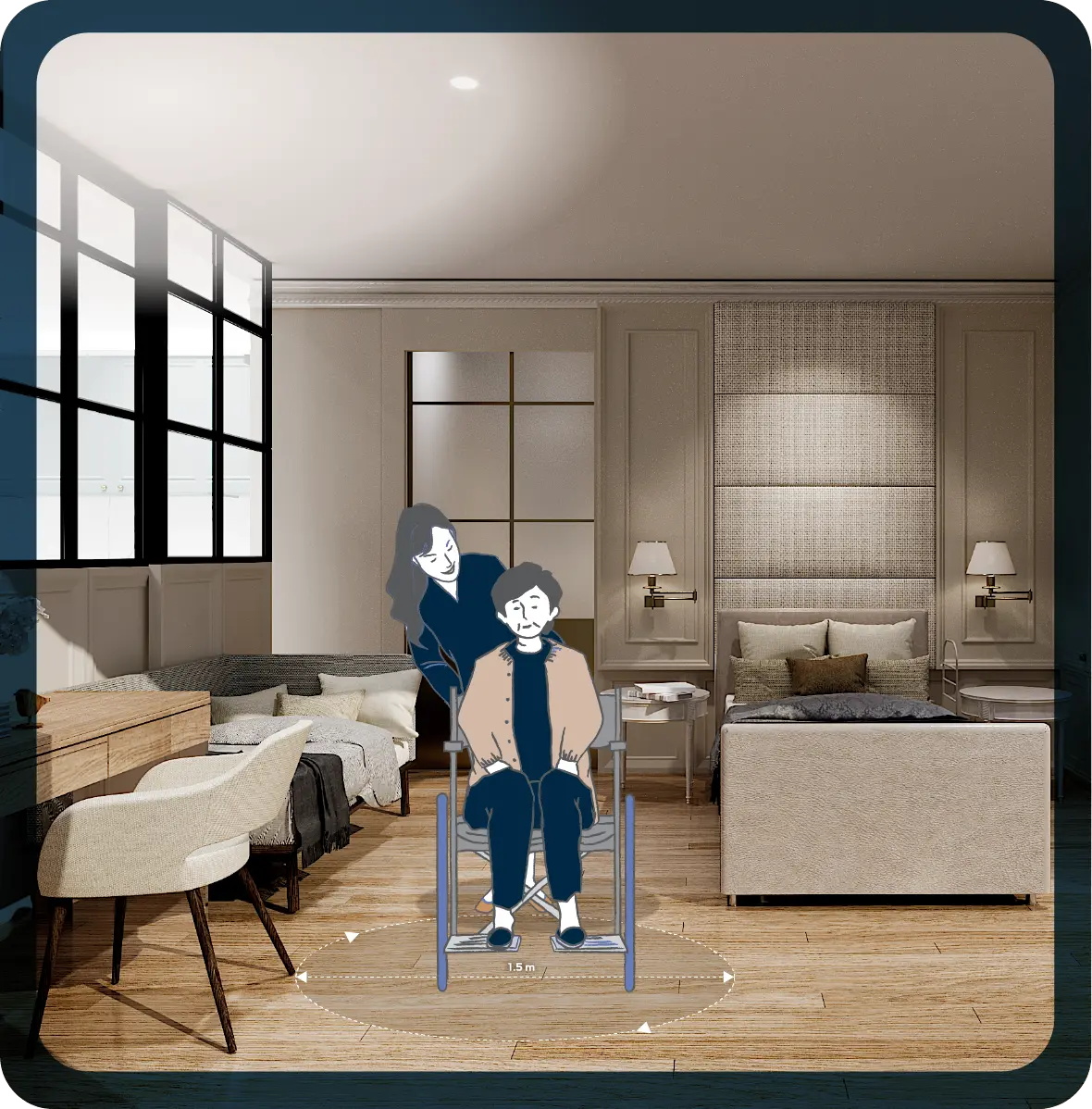 BAUEN Construction Performance ensures efficient construction preparations that instill trust in its standards. It assures safety, speed, and convenience for customers
Allowing you to have peace of mind during your home renovation journey, from the initial process to long-term habitation. Our quality team of experts combined with cutting-edge technology and high-quality construction material innovations offer a truly light and heart-easing construction experience.